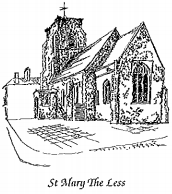 The Norwich French Church Charity offers financial assistance to individuals and local charitable educational organisations to help the education and training of young people up to the age of 25 (unless in exceptional services) who are resident in Norwich. Priority is given to those who can trace descent from Huguenot families, and to those whose education or training is threatened by financial difficulty.
You can apply for a grant by reading our further criteria and completing the application form, or by contacting us for further information.
Applications are reviewed in March and September each year.